The Hampshire promotes inclusive living and social responsibility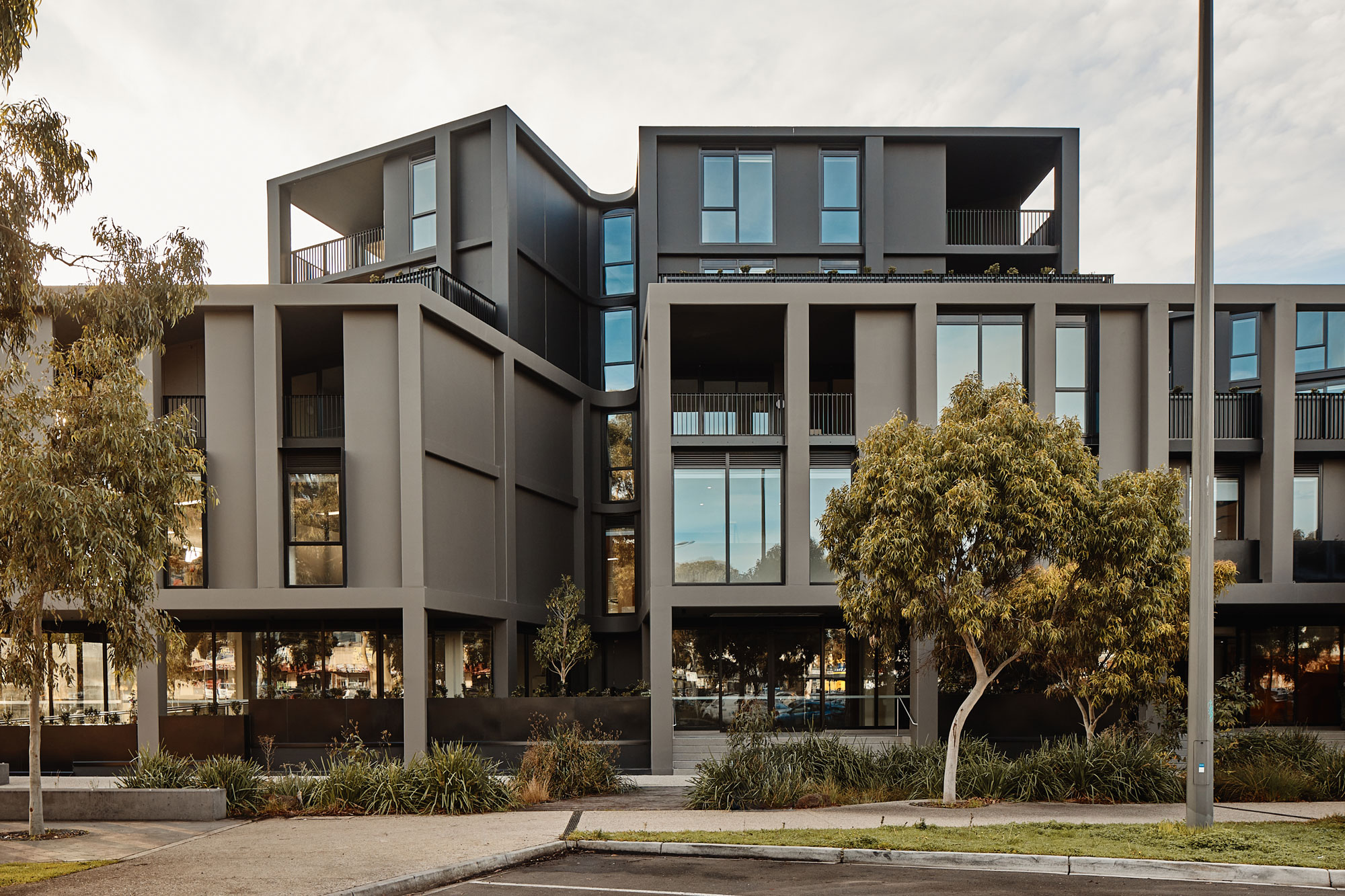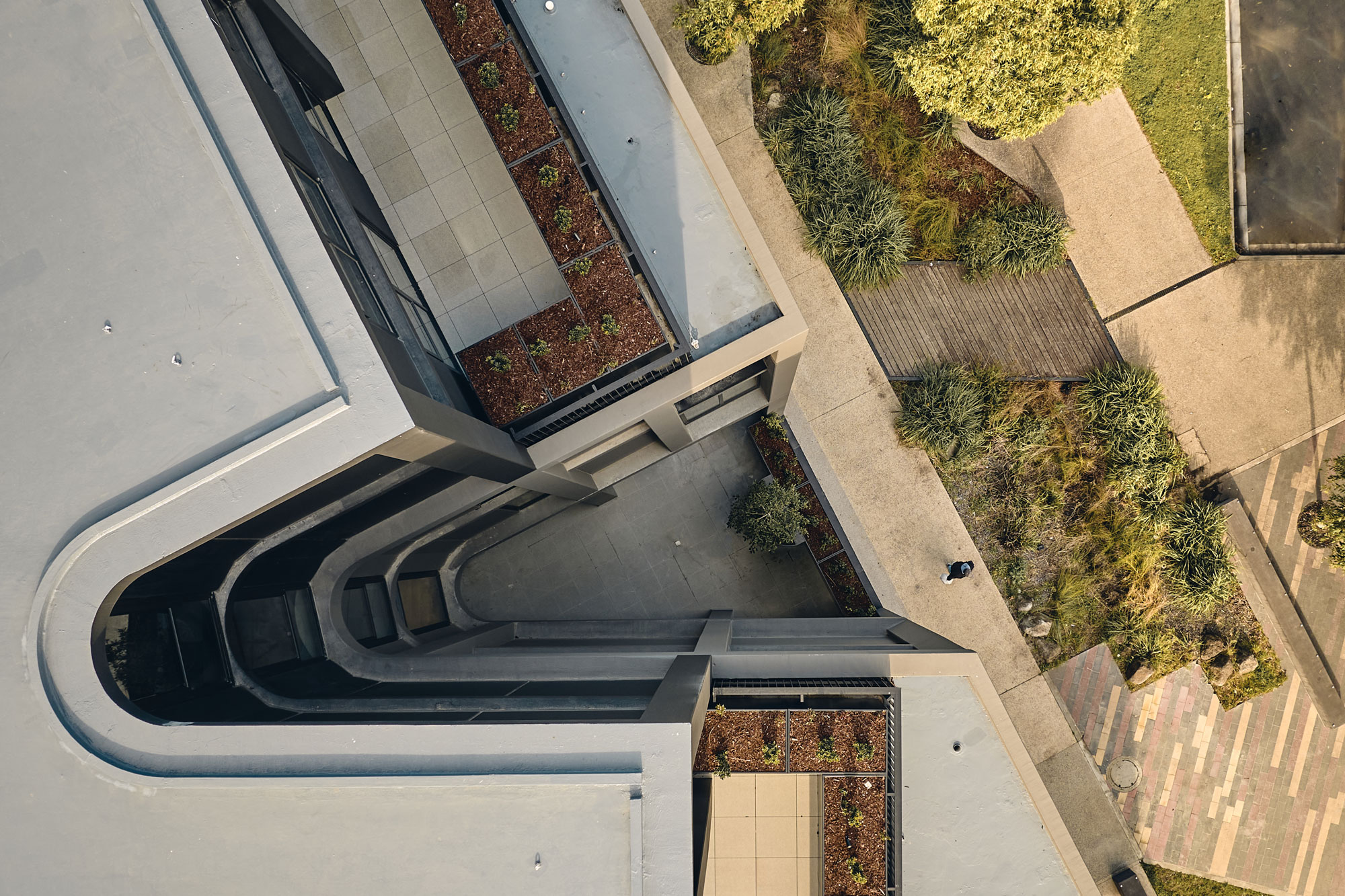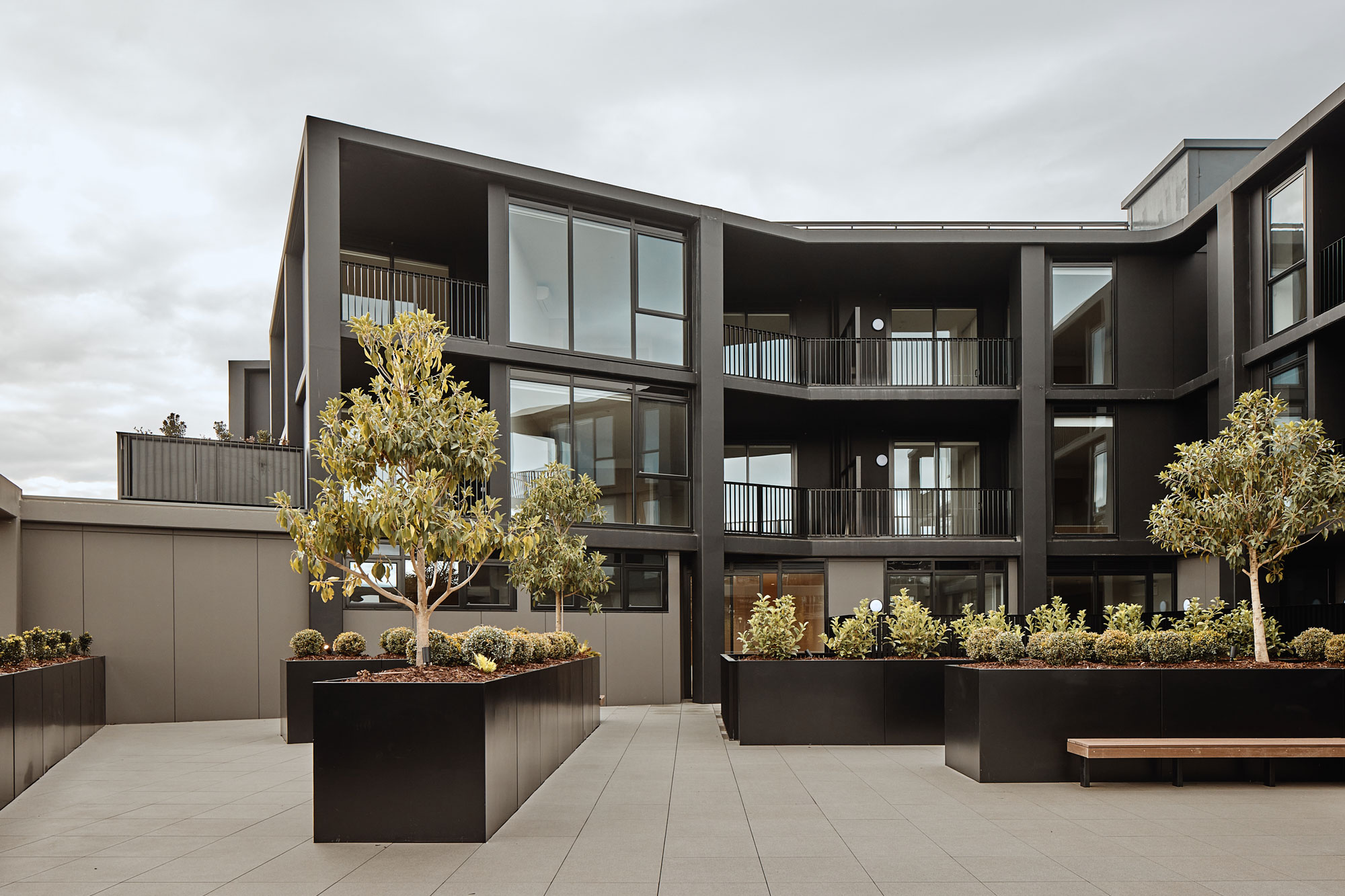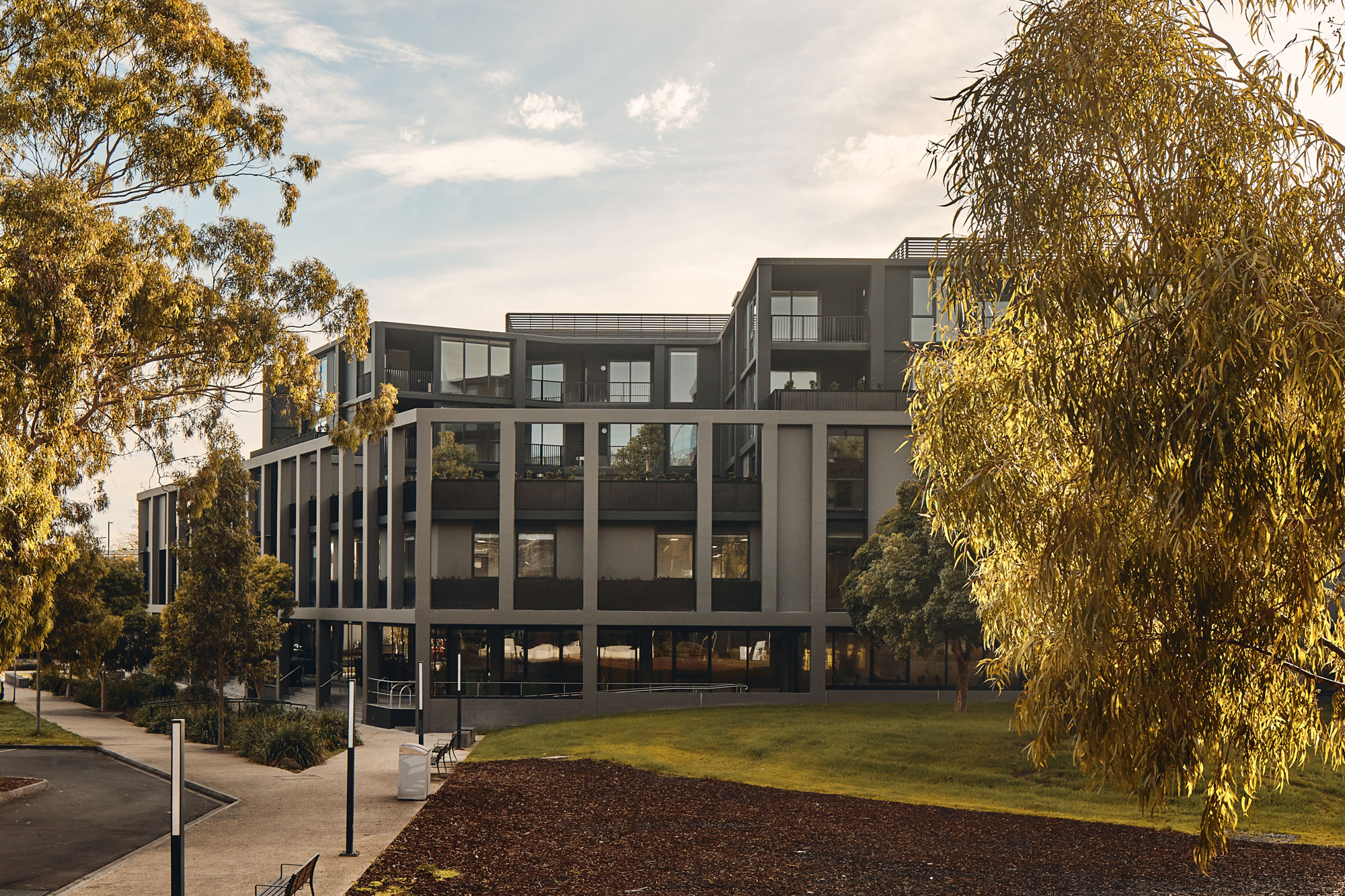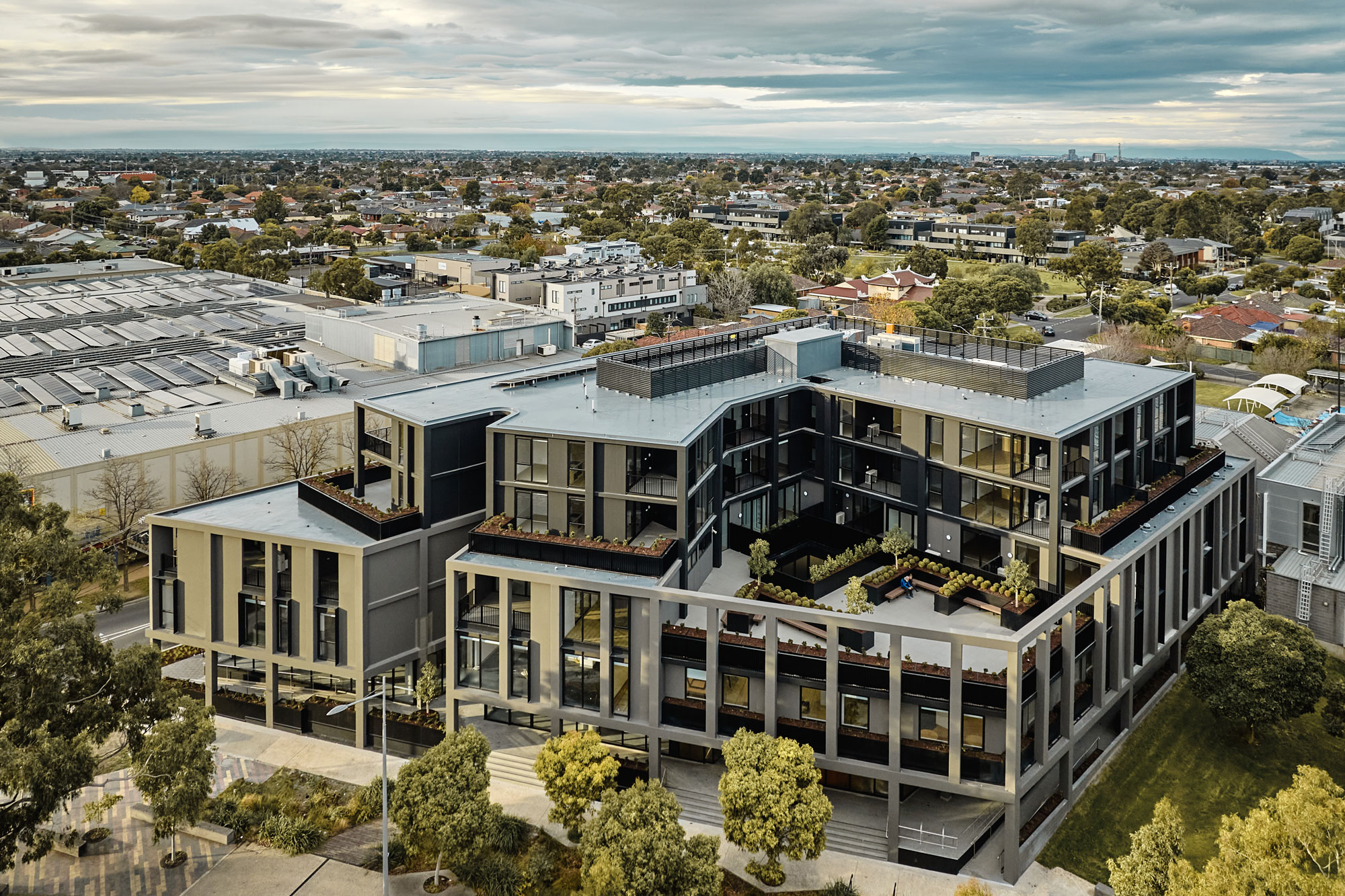 Cera Stribley has completed The Hampshire: a landmark mixed-use development that focuses on delivering Specialist Disability Accommodation (SDA) and Affordable Housing.
Conveniently located in the heart of Sunshine, in Melbourne's west, the five-storey mixed-use complex comprises a total of 48 apartments, 565 sqm of retail space and 2,130 sqm of office space, leased by a state government agency responsible for delivering essential health, housing and social services. An entire floor (16 units) is dedicated to Specialist Disability Accommodation, while the remaining 30 apartments will serve as social and affordable housing.
"Housing affordability is an issue that both Chris [Stribley] and I feel passionately about," says Cera Stribley managing principal, Domenic Cerantonio. "We're a proud partner of Homes For Homes, and I've been vocal about urging industry bodies and policy makers to do more. However, The Hampshire has given us at Cera Stribley the opportunity to deliver tangible results ourselves," he says.
Designed with the intent to link the industrial heritage of the area while offering a high quality building for both public and private use, The Hampshire responds thoughtfully to the current and future demand for housing in Sunshine.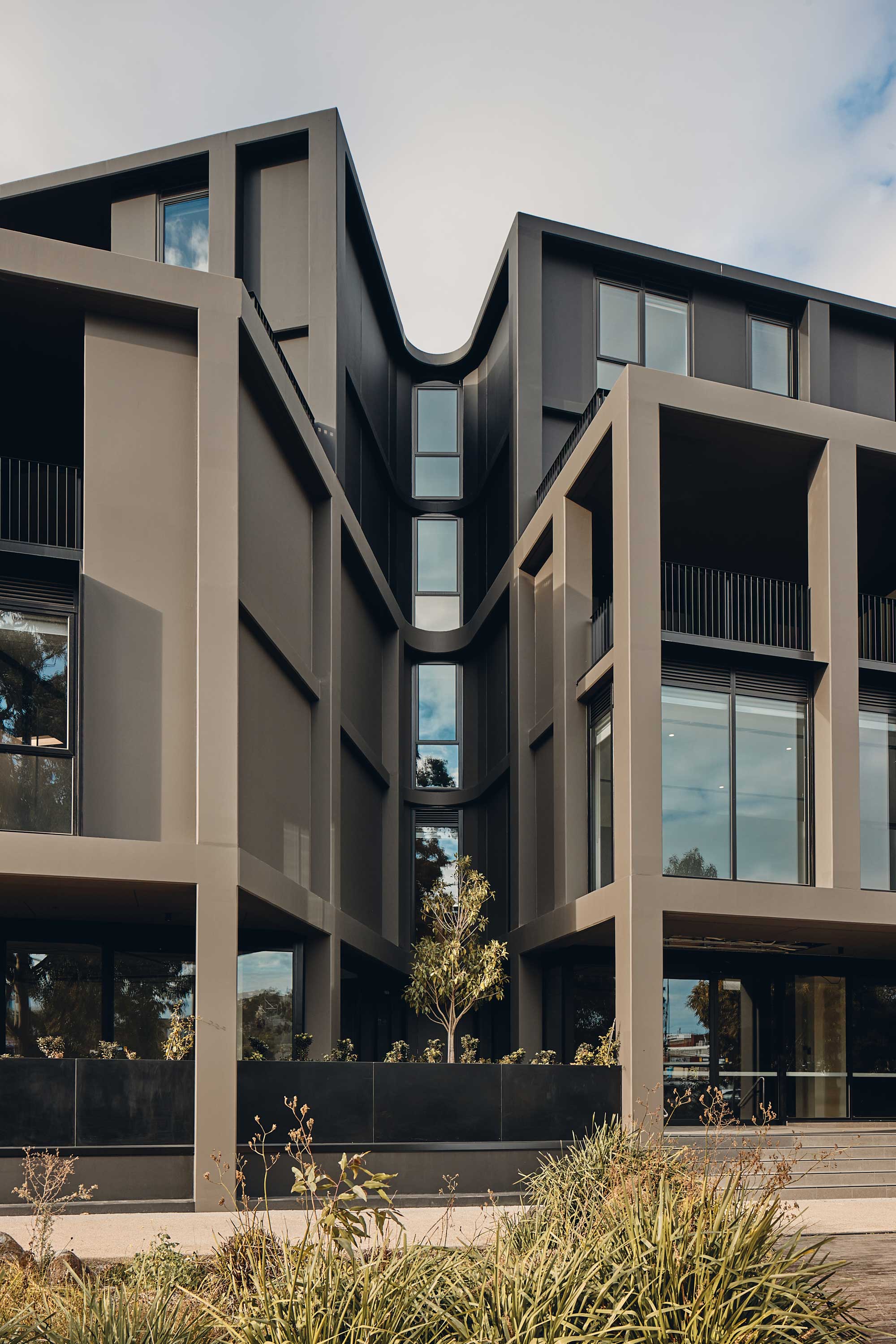 "Specialist Disability Accommodation (SDA) and Social Housing projects are stereotypically not 'sexy', but they are absolutely vital to our social fabric, and deserving of the same level of – if not more – design consideration given to high-end, boutique residential developments," says Dom.
"We set out to balance the specialist compliance requirements for these typologies, while also ensuring that they were designed – aesthetically and spatially – to feel like a high-quality home for any and every person, regardless of their social, economic, or physical circumstances" says Phuong Nguyen, an associate architect at Cera Stribley, who led the documentation and delivery of the project.
Whilst the overall design approach is varied, elements of symmetry, strong rectilinear forms, and simple volumes tie the whole design together. Extensive private and public outdoor areas are featured throughout, further strengthening the relationship between the development and its streetscape.
"With respect to the existing streetscape pattern, we wanted the building to appear as a series of staggered forms, as opposed to one, monolithic structure," says the architect. This has been created through careful consideration of the massing and layout of the development, and a considered approach towards materiality.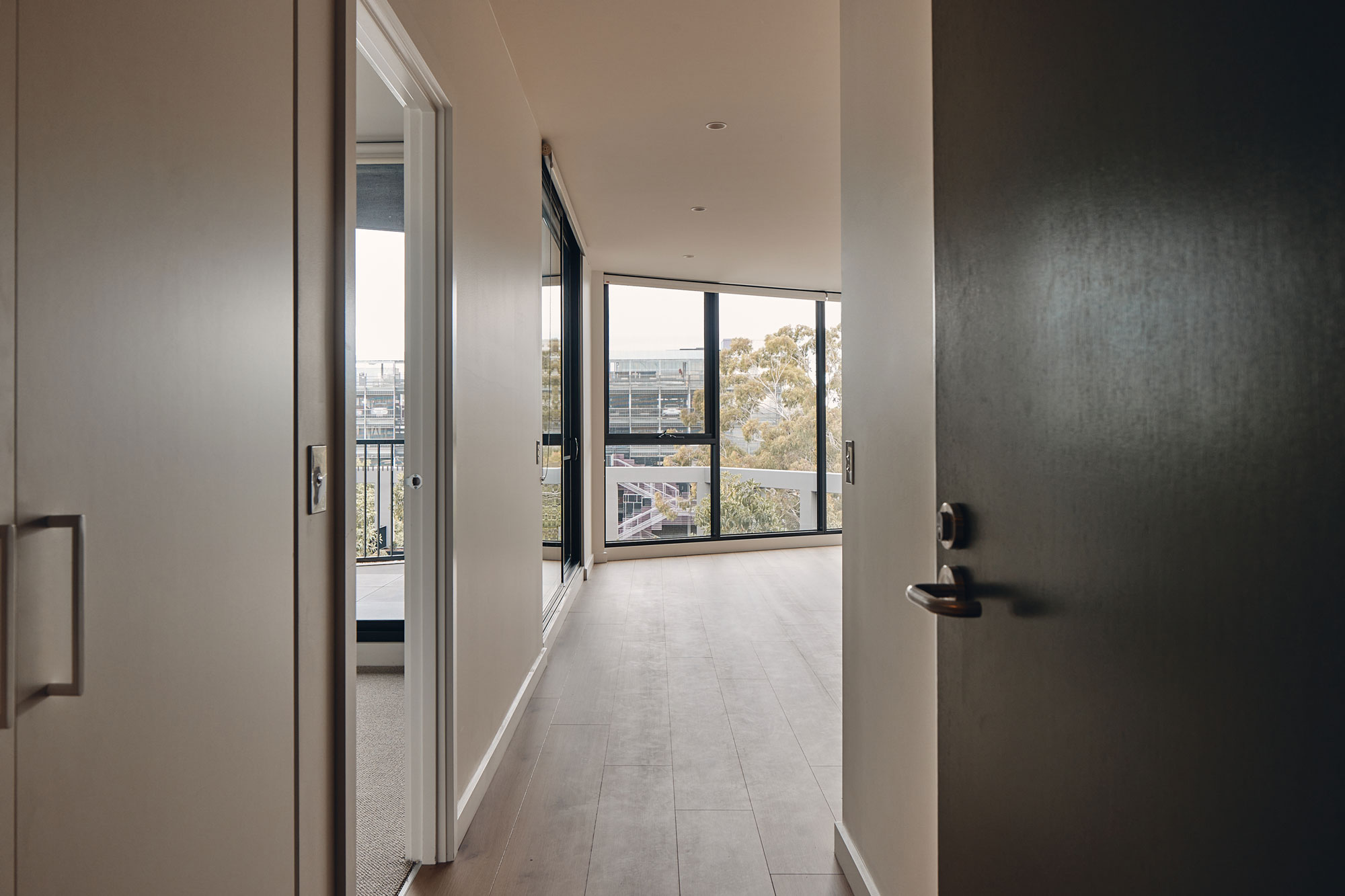 "With the sometimes transient nature and sense of detachment that can be inherent with occupants of these typologies, it was important for us to make considered material selections and ultimately create spaces that future tenants could feel a sense of pride and ownership of; a space that they would be proud to call home and, in turn, take care of," says Phuong.
Preference has been given to robust, low-maintenance and economical materials both internally and externally. Throughout the apartment interiors, the team curated a classic palette of oak veneer, natural white, and engineered Quartz, offset by playful accents of colour to add life to the everyday spaces.
In addition to its thoughtfully executed private residences, The Hampshire boasts generous communal landscaped terrace on the second floor, maximising opportunities for outdoor reprieve while generating courtyard vistas for many of the apartments.
"Delivering The Hampshire was a delicate dance of balancing the design guidelines and requirements stipulated by the cross-section of stakeholders," says Phuong, who was tasked with responding not only to the NDIS' SDA design guidelines, but also with those of Homes Victoria and Women's Social Housing / Affordable Housing, as well as the government tenant's detailed office brief requirements, and retail tenancy requirements, all in conjunction with standard Australian authority requirements.
"We believe wholeheartedly in the transformative potential of good design, and as architects, we have a duty to illustrate this capacity and to make it accessible to all," says Dom.
"I'm very proud to have been a key part of this broader team, and in the completion of a building that is designed for the greater community," adds Phuong. "The Hampshire is a building that will contribute to more positive civic outcomes. Through actively contributing to quality, accessible and equal opportunity housing, we continue to lead with social responsiveness and with the drive to be more greatly impactful in our role as architects for our communities".
View the project here.